Richard Armitage : Biography
Richard Armitage was born in Leicester on 22nd August 1971, the second son of Margaret, a secretary, and John, an engineer. He grew up in a village outside the city, and has described himself as a somewhat solitary child who developed a "vivid imagination" through his passionate enjoyment of reading. Childhood favourites included The Hobbit and The Lord of the Rings. [1]

At the age of fourteen he transferred from a local state middle school, Brockington College, to Pattison's Dancing Academy in Coventry (now Pattison College), an independent boarding school specialising in Performing Arts. The school arranged regular theatre visits, and it was here, watching a performance at the Royal Shakespeare Theatre in Stratford-upon-Avon, that he discovered an interest in acting: "I remember having that moment of finally understanding what was going on. They were having such a good time and the audience was having such a good time and I just thought that was where I wanted to be. I remember thinking they were doing something they loved and they were getting paid for it". [2]

Pattison's introduced him to the demands and obligations of an acting career: "It... instilled me with a discipline that has stood me in good stead - never to be late, to know your lines and to be professional." It gave its pupils opportunities to appear in local amateur and professional productions, and by the time Richard left school at 17, he had already appeared in Showboat, Half a Sixpence, as Bacchus in Orpheus and the Underworld and in The Hobbit at the Alexandra Theatre, Birmingham. [3]



After leaving school, Richard joined The Second Generation, a physical theatre group, working for eight weeks in a show called Allow London at the Nachtcircus in Budapest. Here he "threw hoola hoops to a skateboarding Russian and held ladders for [a] juggling act…did guide roping for the trapeze, and…a weird kind of UV glow-in-the-dark mime illusion thing". [4] Though he later described "sleeping next to the elephants" as "a low point in show business", it was sufficient to gain him his Equity card, a pre-requisite at the time for entry to the profession. [1]



Returning to the UK, he embarked on a career in musical theatre, working as assistant choreographer to Kenn Oldfield and appearing in the West End and on tour in a series of musicals including 42nd Street, My One and Only, Nine, Mr Wonderful, Annie Get your Gun and Cats.

By 1995, inspired in part by seeing Adrian Noble's classic 1994 production of A Midsummer Night's Dream at Stratford, he was laying the foundations of an acting career, appearing at the Actors' Centre's Tristram Bates Theatre as Macliesh in Willis Hall's The Long and the Short and the Tall, and at the Old School Manchester as Henry in Tom Stoppard's The Real Thing, Flan in John Guare's Six Degrees of Separation and Biff in Arthur Miller's Death of a Salesman. He was also studying for a Society of British Fight Directors qualification.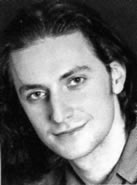 This was the year that Richard enrolled on a three-year Acting course at the London Academy of Music and Dramatic Art (LAMDA). Here he appeared in student productions including Pericles as Antiochus the Great, David Copperfield as Uriah Heep, Larry Kramer's The Normal Heart as Felix, and as Buscher in Manfred Karge's metaphorical drama of unemployment The Conquest of the South Pole.

In his final year at LAMDA, an advert on the college notice board for film extras led to his first experience of acting in a feature film: a one-line role in Star Wars: The Phantom Menace. It was a humble, though interesting, entry into film: "I felt very nervous saying my line - I had practised it for three weeks… I actually ended up as a computer graphic in the film, I think". [4] Despite being unidentifiable on screen, he found himself besieged by Star Wars fans when touring Japan with the RSC two years later.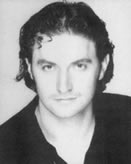 Graduating in the summer of 1998, he immediately joined the cast of Hamlet at the Birmingham Repertory Theatre, having already appeared at the Edinburgh Festival as Cliff in William Mastrosimone's two-hander The Woolgatherer, and as Henry in Tom Stoppard's romantic comedy The Real Thing. Small parts in the films This Year's Love and Franc Roddam's Cleopatra followed. After appearing in Dylan Ritson's A Light Swell at the Bridewell Theatre, London, he returned to the Birmingham Rep in February 1999 to play Young Richie in Fay Weldon's play The Four Alice Bakers, an exploration of the implications of human cloning.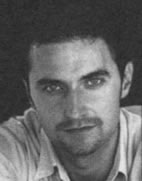 An eighteen month engagement with the Royal Shakespeare Company followed. He appeared first in the role of Angus in Gregory Doran's highly acclaimed production of Macbeth. Between November 1999 and June 2000 it played at the Swan in Stratford, the Young Vic in London and toured Britain, Japan and the USA, before being filmed. He then took the more substantial role of Delio in John Webster's Jacobean tragedy The Duchess of Malfi. This opened in November 2000 at the Barbican Theatre, London, transferring to the Royal Shakespeare Theatre, Stratford in February 2001.

The following year, Richard appeared in an Operating Theatre/Actors Centre production of Annie Lee at the Tristan Bates Theatre.

But it was in TV that his career started to take off. His first television appearances had come while he was still working in musical theatre. By the mid 1990's he had appeared in an episode of Boon (as "Man in pub"), Children in Need, The Den (a children's programme), The Late Show (for Radio Telefis Eireann) and the BBC science and technology programme Tomorrow's World. There was a later appearance (as "Armed police officer") in an episode of Spooks in 2002 (series 1, episode 4).

His first named TV roles came at the end of 2001, when he appeared in two BBC medical dramas. He played locum Dr Tom Steele in two episodes of Doctors, and then Craig, boyfriend of Dr Lara Stone, in an episode of Casualty.

By the following spring, he was in Yorkshire filming Sparkhouse for the BBC, a modern interpretation of Emily Bronte's Wuthering Heights. It was his first major TV role – he played John Standring, the shy farmhand who was in love with the heroine, Carol. Sparkhouse was broadcast in September 2002.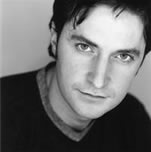 It was swiftly followed a very different role in a high-profile drama series on ITV. In February and March 2003, he was seen in the final series of Cold Feet as Lee Richards, the good-looking lifeguard with an eye for the ladies.

And then in the summer of the same year came another recurring role in a big ITV drama series – Capt Ian Macalwain in the second series of the SAS drama, Ultimate Force.

A significant role in another ITV drama series came next. He played the probation officer partner of a sex therapist in Kay Mellor's six part drama about sexual relationships, Between the Sheets. The series dealt frankly with sex and included a number of sex scenes, some of them involving Richard Armitage and Julie Graham. It was broadcast in November and December 2003.

In 2004, he was seen in Juliet McKoen's small-budget but award-winning film, Frozen. It was his biggest film role to date - he played Steven, a security guard helping Kath (Shirley Henderson) to investigate the disappearance of her sister.

In the spring and summer of 2004, he filmed his first leading role on television, that of mill-owner John Thornton in the BBC's adaptation of Elizabeth Gaskell's 19th century novel, North and South. His co-star was former EastEnders and My Family actress Daniela Denby-Ashe. It was to prove his breakthrough role. It was a high-quality production and when it was shown in November and December 2004, it was well received by the critics and got larger audiences than might have been expected for an adaptation of a Gaskell novel. His sensitive portrayal of the vulnerabilities of the outwardly strong mill-owner won him legions of fans and a reputation as a heart-throb. It also brought him to the attention of casting directors as a potential leading man.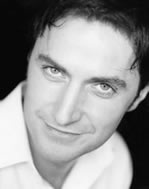 His next two appearances on TV had been filmed before North and South was broadcast. They were an appearance in an episode of the BBC detective series, The Inspector Lynley Mysteries, and a supporting role as a "misogynist cad" in ITV's adaptation of Francis Iles' murder mystery, Malice Aforethought (both shown in spring 2005). [5]

After North and South was broadcast, larger roles came his way. In September and October 2005, he played Dr Alec Track, the leader of a team of helicopter emergency doctors in ITV's series, The Golden Hour.

In the BBC's Shakespeare Retold series of stories based on Shakespeare plays, he returned to Macbeth, this time playing the more important role of Macduff. This was seen in November 2005.

In spring 2006 came another leading role, this time as painter Claude Monet in the BBC series The Impressionists.

His next role, although not the lead, brought him a far wider audience and yet more fans. He played the evil Sir Guy of Gisborne in the BBC's major drama series for the autumn of 2006, Robin Hood. The black leather-clad Gisborne murdered and tortured as if it was all in a day's work, and then went off to woo Marian. It was a performance that drew appreciative comments from female bloggers across the Internet, but also praise from critics who were divided about the series as a whole. The series has been sold to several other countries including the USA, Canada and Australia, where it was broadcast in spring 2007.

Robin Hood gave him the opportunity to record his first audiobooks – four stories based on the first four episodes of the series. Since then, he has recorded an audiobook of Bernard Cornwell's The Lords of the North for The Audiobook Collection, released in July 2007.

While Robin Hood was running, he was also seen on the BBC channel CBeebies, reading five bedtime stories for young children.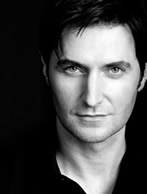 In the six months between the filming of series 1 and 2 of Robin Hood, Richard Armitage filmed several more TV programmes. At Christmas 2006 he appeared in the last two episodes of The Vicar of Dibley, playing Dawn French's husband-to-be. The first of the two episodes had the largest Christmas Day audience that year. He was then seen as Ricky Deeming, the leader of a 1960s biker gang in George Gently, a BBC detective drama starring Martin Shaw that was shown in April 2007.
In the BBC Four drama Miss Marie Lloyd - Queen of the Music Hall, broadcast in May 2007, he played Percy Courtenay, Marie Lloyd's first husband, opposite Jessie Wallace. He was later seen in a Miss Marple story called Ordeal by Innocence, first broadcast in Canada in June 2007, and later shown in the USA and the UK.
Empire's Children, a six part documentary series for Channel 4 about the British Empire, marked his first work as a narrator for a TV programme. It was shown in July and August 2007.
In the autumn of 2007 came his first radio work. In October, he read from the letters of the former Poet Laureate in The Ted Hughes Letters on BBC Radio 4, and in November he was one of the readers in a programme for BBC Radio 2 about the experiences of non-combatants in wartime, A War Less Ordinary.
The second series of Robin Hood was shown in the UK on BBC One in the autumn of 2007 and has since been shown in several other countries.
In 2008, Richard joined the cast of Spooks, the BBC's popular spy series about MI5, for its seventh series, playing MI5 officer Lucas North. The series was shown on BBC One and BBC Three during autumn 2008. It was so well received that an eighth series was commissioned, and broadcast on BBC One and BBC Three in November and December 2009.
Other work broadcast in 2009 included the narration of two programmes in March - a three part documentary series for ITV, New Homes From Hell 2009, and a single documentary for Channel 4 called The Great Sperm Race. In May, he was seen in a drama for BBC Daytime called Drowning not Waving. Written by Sarah Deane, it was one of a series of five dramas executive-produced by Jimmy McGovern called Moving On.
The third and final series of Robin Hood was broadcast on the BBC in spring 2009. Linked to the new series was a new set of Robin Hood audiobooks - Richard was the reader of two of them. In July, his second full-length audiobook was released by Naxos, a recording of Georgette Heyer's Regency romance, Sylvester.
His work in 2010 began with a series of voiceovers for UK television and radio commercials that continued throughout the year. They included four television adverts for the bank Santander, radio and television adverts for the Alfa Romeo Mito Multiair, a pair of radio advertisements for jewellery and several radio and television trailers for Sky television (The Leaders Debate, General Election coverage, and Sky Sports channels. He also became the voice of the BBC's coverage of the Winter Olympics in Vancouver, being heard in a number of trailers on both television and radio before and during the Games in February.
His narrations for TV in 2010 included a documentary in BBC Two's Natural World series called Forest Elephants - Rumbles in the Jungle, a documentary for Channel 4, Too Poor for Posh School?, a four-part series for ITV called Homes From Hell, a three-part documentary series for ITV called Surgery School, and Lost Land of the Tiger, a three-part series for the BBC.
Also in 2010 year, he recorded two more Georgette Heyer audiobooks for Naxos AudioBooks, Venetia, in April, and The Convenient Marriage, in August. Other voice work included a programme in September in BBC Radio 3's series Words and Music, in which he and Emilia Fox read poetry and prose about the life of the city.
In March, he starred as Robert Lovelace in BBC Radio 4's four-part dramatisation of Samuel Richardson's 1747 novel, Clarissa. It was his first radio drama. Later in the spring, he swapped the role of an 18th century rake for a 21st century action hero, starring in Strike Back, a six-part TV series for Sky based on Chris Ryan's novel of the same name. Sky has since commissioned a second, ten-part series of Strike Back, to be shown in 2011, in which he will play some part.
He was next seen on TV in September, when he reprised his role as Lucas North in the ninth series of Spooks.
Having previously only had minor roles in films some years ago, his film career now looks set to take off. In autumn 2010 he filmed the role of Heinz Kruger in Captain America: The First Avenger. The film was released in July 2011.
His only acting work on television in 2011 was a brief appearance in the second series of Strike Back. But he narrated several more documentaries for British television during the year. They included another programme in the BBC's Natural World series, Elsa: the Lioness that changed the World; a nine part series for Discovery UK about the Royal Navy's largest aircraft carrier, HMS Ark Royal; a documentary for BBC Two, 125 Years of Wimbeldon: You Cannot Be Serious; a two part series for ITV about the work of the Fraud Squad; and a documentary for National Geographic Wild, Leopards of Dead Tree Island, which has been seen on that channel in several countries.
His television adverts for the bank Santander continued, with two more ads appearing in January and February. He also provided the voiceover for an online advert for Pilsner Urquell, a Czech beer, as well as adverts for Sky Sports and the LG Optimus 3G smartphone.
In his largest and most important film role to date, he spent nearly 18 months in New Zealand in 2011/2 shooting Peter Jackson's three-part film of JRR Tolkien's The Hobbit, in which he plays Thorin Oakenshield, the leader of the dwarves. The Hobbit : An Unexpected Journey, also starring Martin Freeman, Sir Ian McKellen and Andy Serkis, was released in December 2012, breaking box-office records in its first weekend. The second part was released to good reviews in December 2013, and the final film follows in December 2014.
His latest project is Into the Storm, a film about a tornado in which he plays a widowed father who rescues his son from the aftermath of a string of tornadoes. Filming took pace in Michagan, USA in July/August/September 2012. It's due for release in August 2014.

Sources

[1] The Times, 13th April 2005
[2] 'vivid' magazine, Spring 2005
[3] Coventry Evening Telegraph, 12th November 1999
[4] Eastern Daily Press, 5th February 2005
[5] Express and Star, 1st April 2005