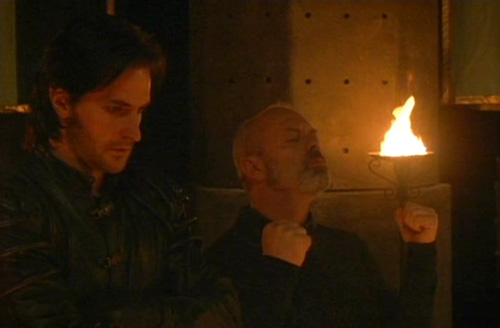 The Sheriff dreams dreams of greatness. The Sheriff's sadistic lieutenant knows the Sheriff's dreams mean work for him.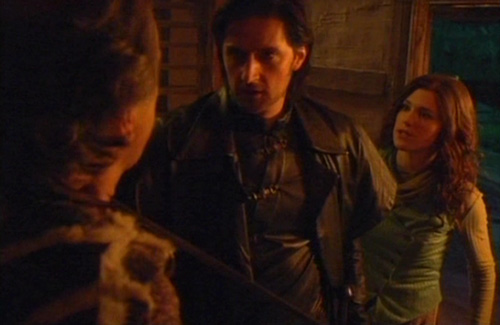 Gisborne goes to Knighton Hall to fetch Marian and her father, on the Sheriff's orders.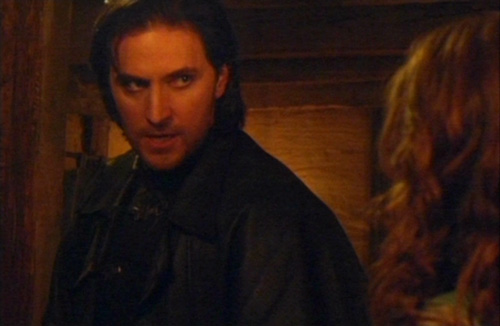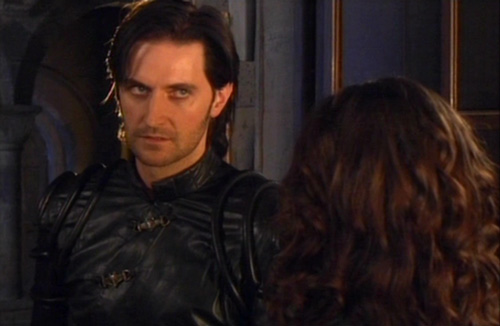 "You think you can humiliate a man at the altar, a man like me?"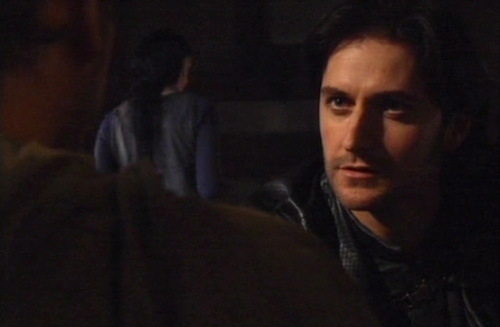 Gisborne finds his next victim...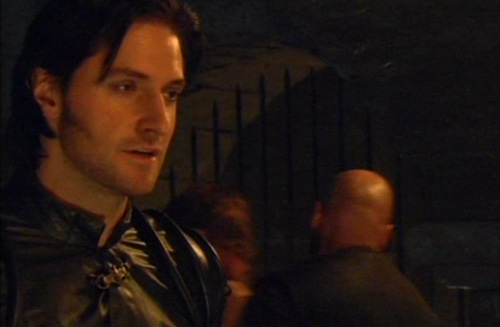 ...and soon has him in the castle dungeon.
Watching the populace.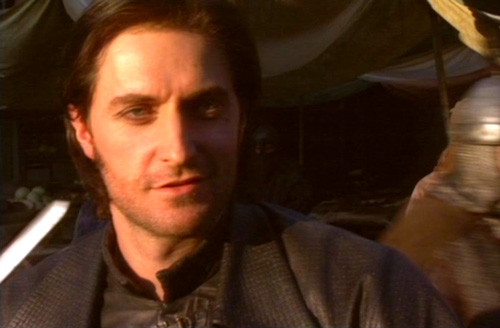 Another dastardly plan comes to fruition...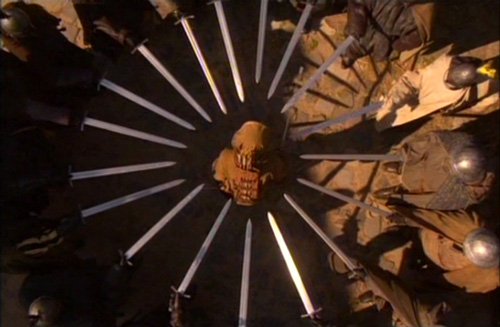 ...Robin is captured...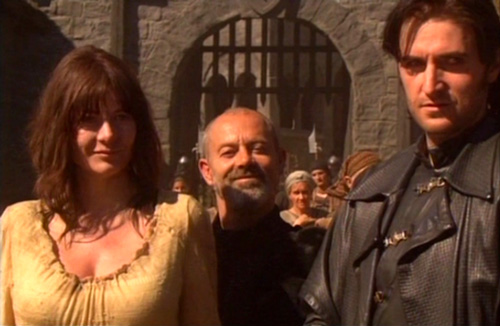 ...and Gisborne, the Sheriff and his sister gloat.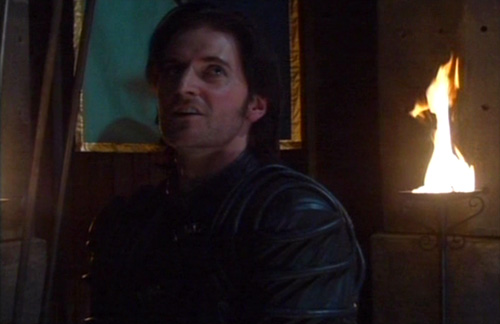 Gisborne taunts the captured Robin.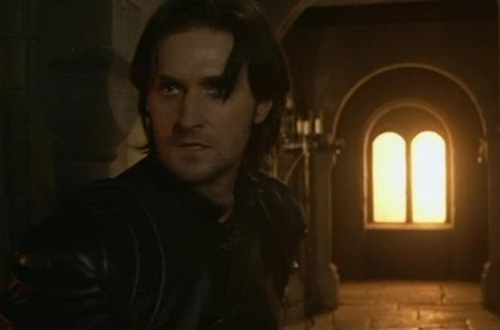 Chasing the Nightwatchman.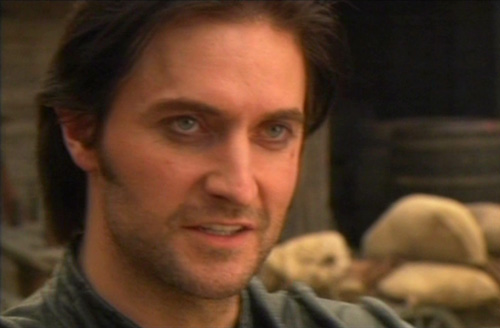 "See you on the dark side."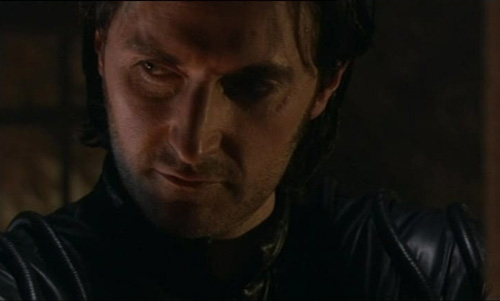 Gisborne offers his prisoner a deal.