Episode 10 - Walkabout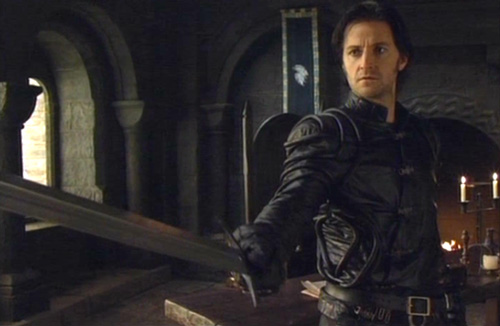 Gisborne comes to wake the Sheriff, and discovers only an envoy from Prince John in his room. If the Sheriff cannot be found alive and well, Prince John's army will destroy Nottingham.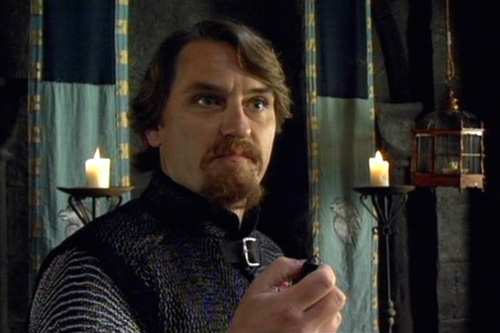 "The troops will be here by sunset. Nottingham is about to be flattened."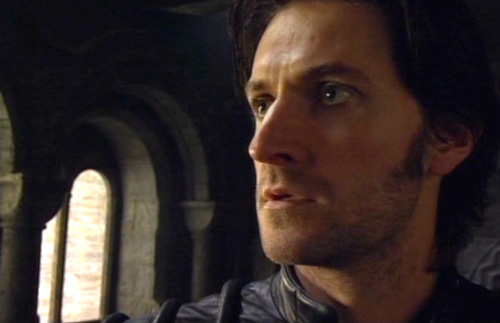 Gisborne has no idea where the Sheriff is.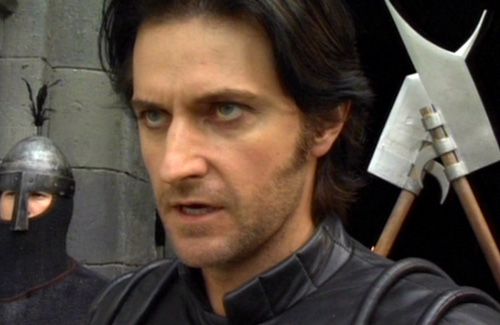 He tells Allan to organise the guard. "The Sheriff is missing. Search every inch of the castle. Find him!"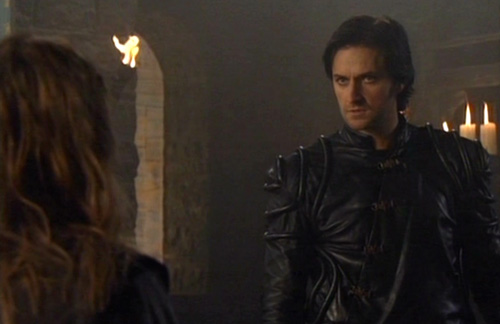 A stable lad says he saw the Sheriff leave the castle on his horse in the middle of the night.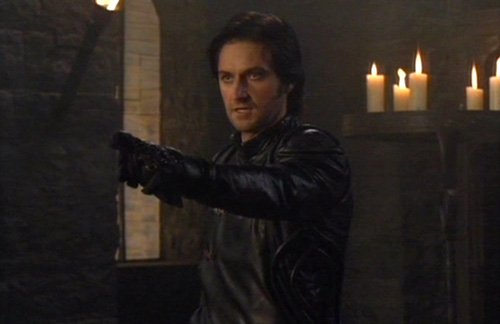 "Comb the whole town, and get out to all the villages. Find him!"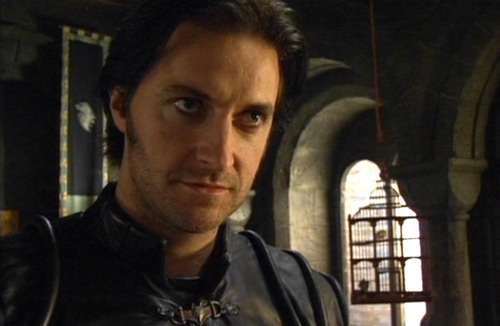 Gisborne reassures Jasper, the Prince's envoy, that the Sheriff was seen alive and well leaving the castle. Jasper is unimpressed. He smells a rat.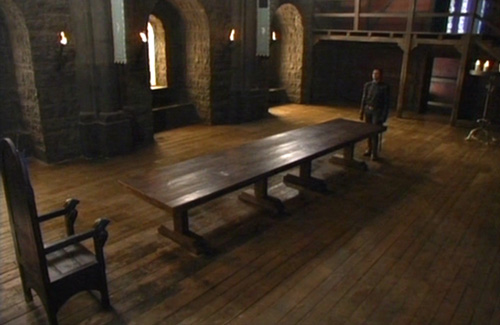 The Sheriff still hasn't been found.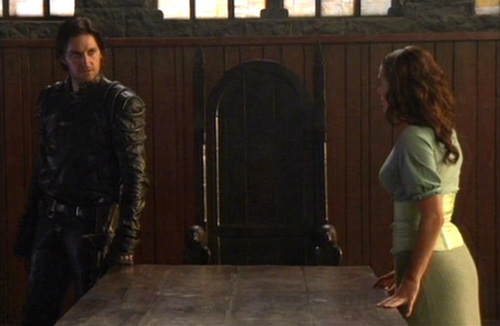 Marian suggests asking Robin for help - he knows the town and the forest better than anyone else. "We do not deal with outlaws," says Gisborne.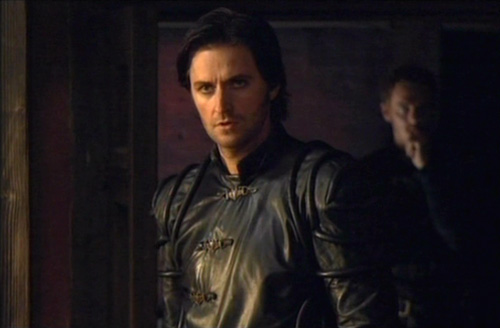 Marian persists. "This could be our only hope. If I could get a message to him..." Gisborne is immediately suspicious.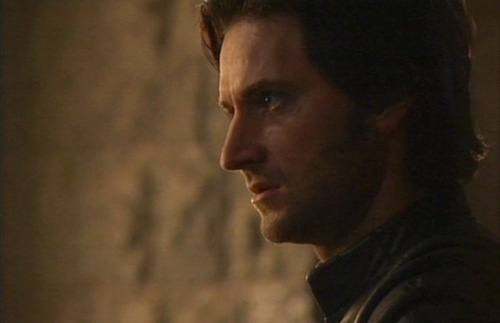 But he tells her to do it.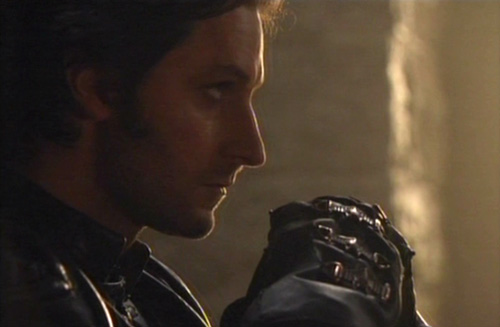 Robin arrives.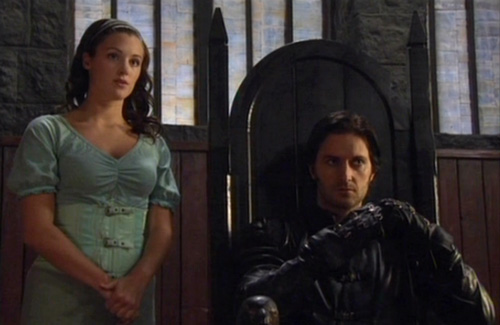 Marian explains why they need his help.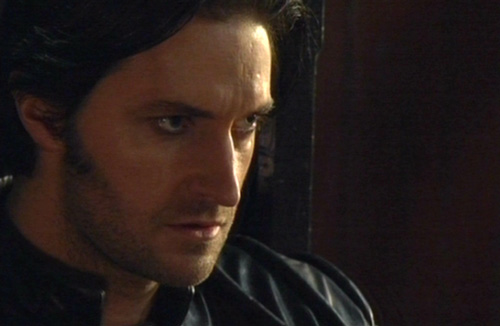 But Robin wants Gisborne to ask for help himself.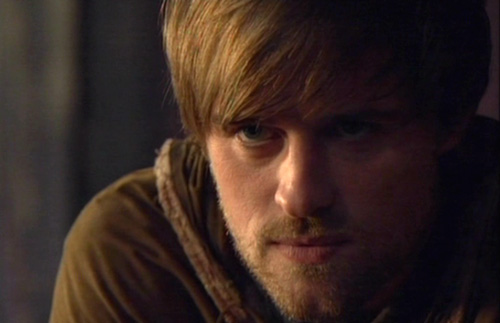 Robin insists. "Him."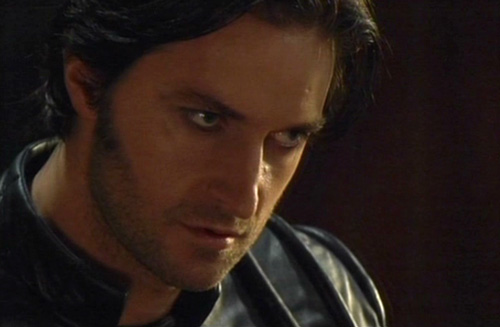 "Will you help you help us find the Sheriff?" asks Gisborne, reluctantly.
Still no sign of the Sheriff.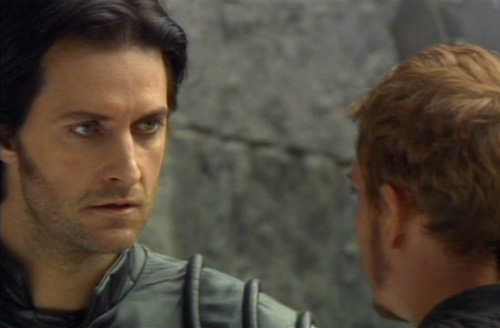 "Keep looking," Gisborne tells Allan.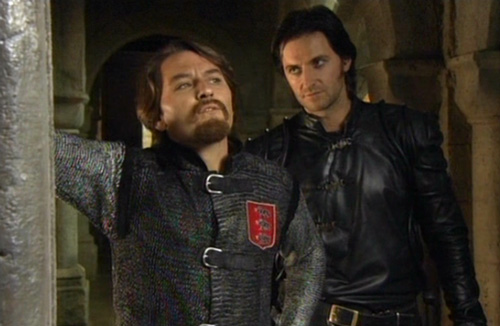 Gisborne asks Jasper for more time to find the Sheriff. He even tries bribery.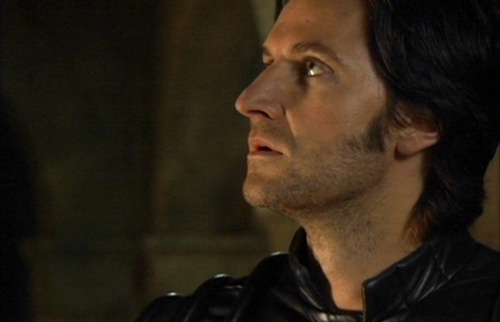 It doesn't work.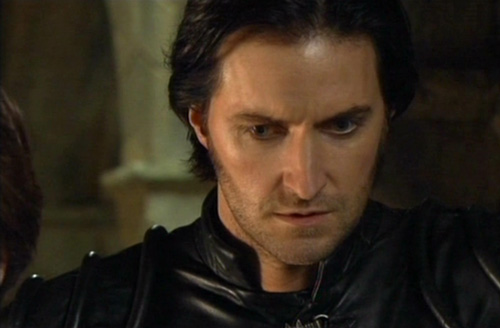 "You really are going to do this, aren't you?"
"Oh yes. Come sunset, no Sheriff, no Nottingham."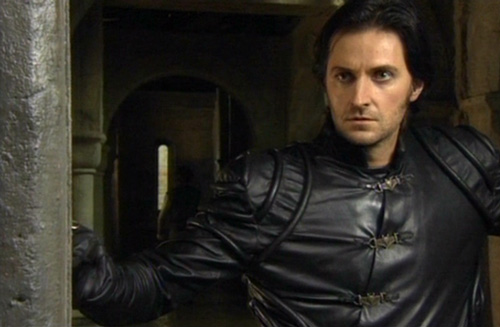 He sees the Prince's army approaching.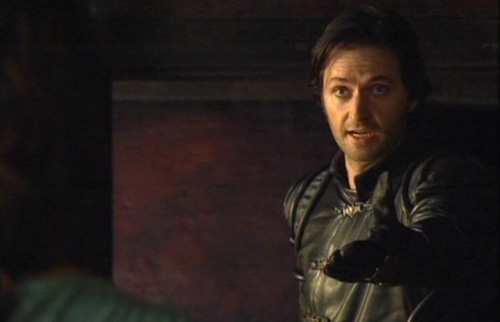 "Jasper will not be swayed," he tells Marian. "There's still time for you to get away."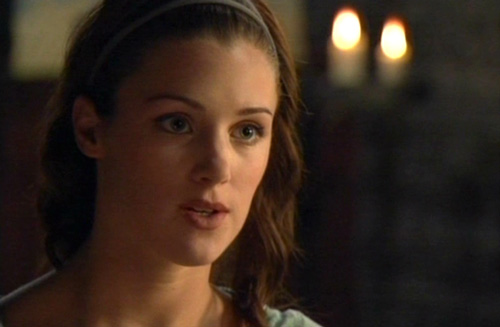 "No. You did not run while I was being held hostage. I'm not leaving you in trouble."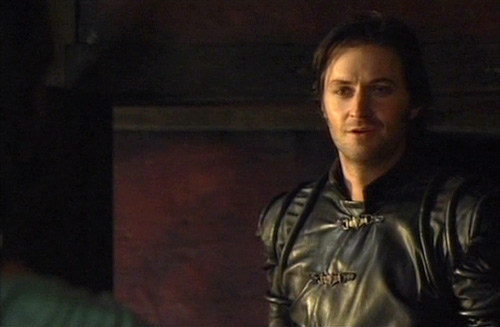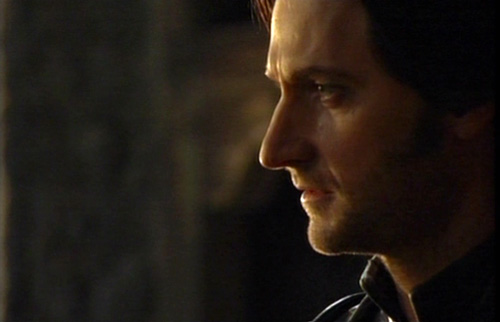 "Then we must prepare to defend ourselves."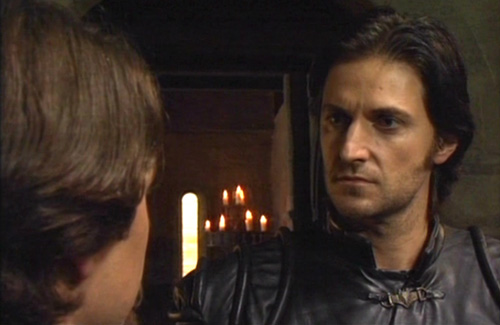 "As a Black Knight, you and your family may pass freely through the town," Jasper tells Gisborne. "I have no family," says Gisborne.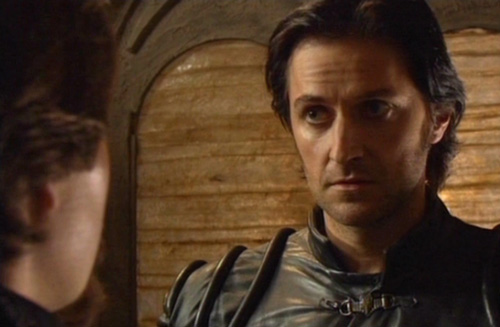 Gisborne can leave with Marian- but only if he has married her by sunset.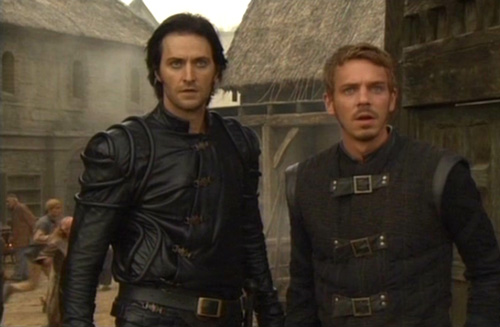 Gisborne and Allan watch as the army surrounds the town.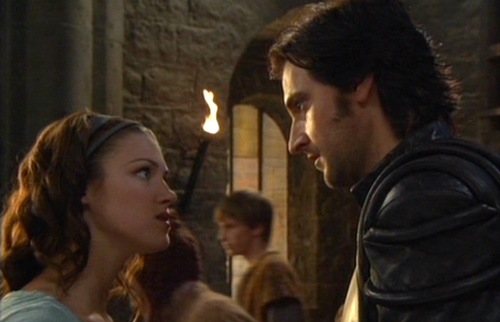 "Nottingham cannot be spared, but he will spare me and my family."
"You're abandoning us?"
"I've no intention of abandoning you, Marian."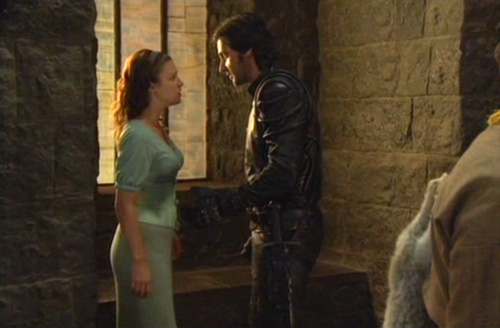 "You could become my family."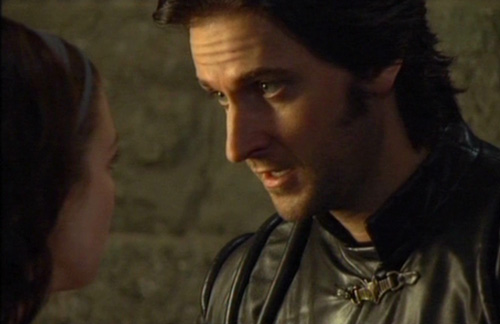 "We could leave together, if you marry me."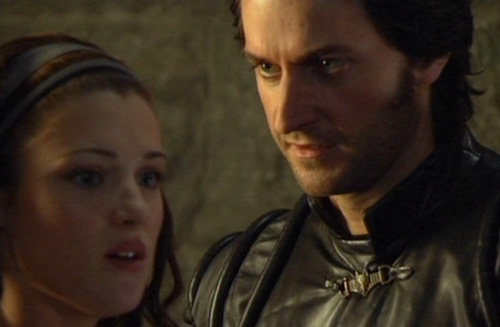 "Is it such a difficult choice, between death and being my wife?"
"It's not that simple. How can I abandon them?" she says, looking round at the people waiting for the army to enter the town.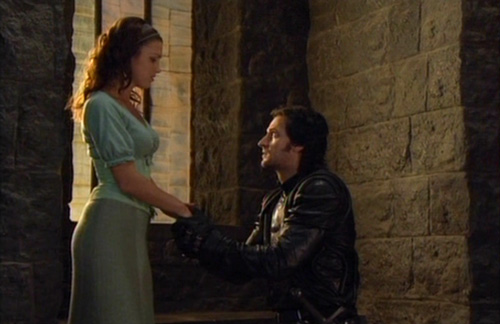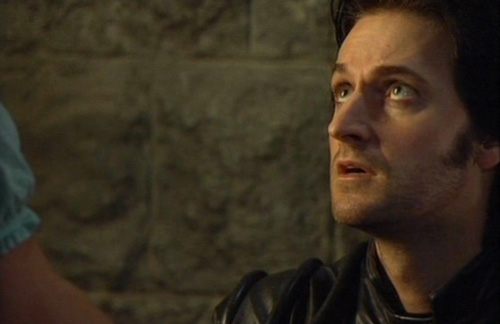 "Marry me - and live!"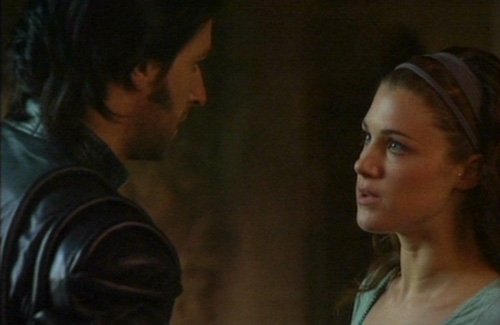 Later, he returns to hear her answer. But she will not leave the people.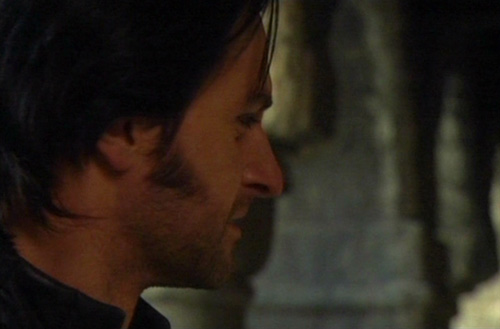 "Woman!" he cries in frustration.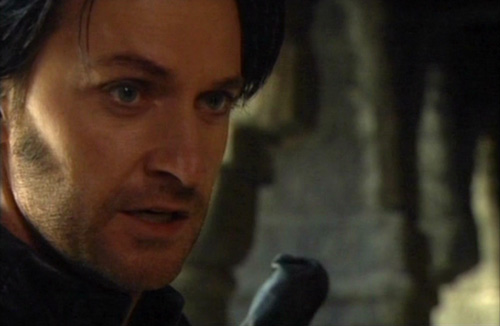 "Your wilfuilness will kill you!"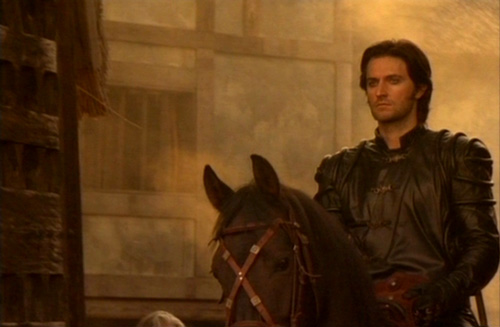 At sunset, Gisborne rides out of the castle...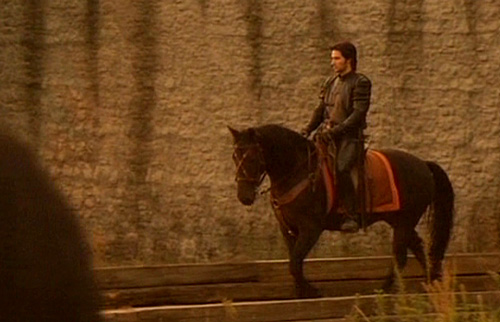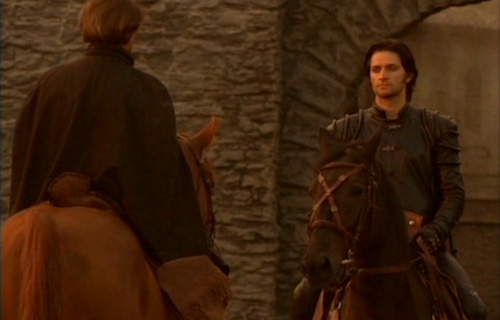 ...to meet Jasper.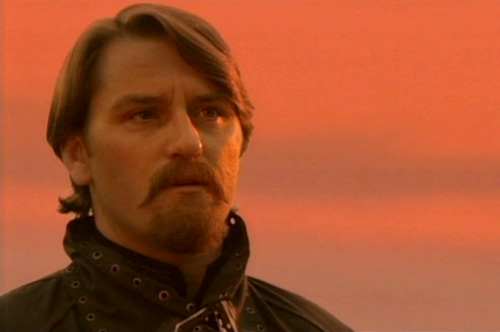 "And the woman, Marian - is she leaving with you?"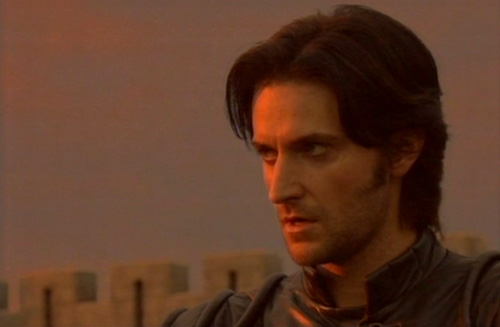 "She will not abandon Nottingham."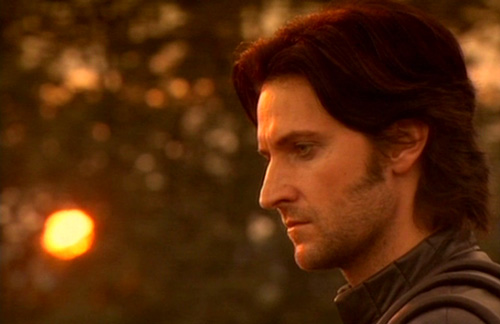 "And without her, my world may as well turn to ash."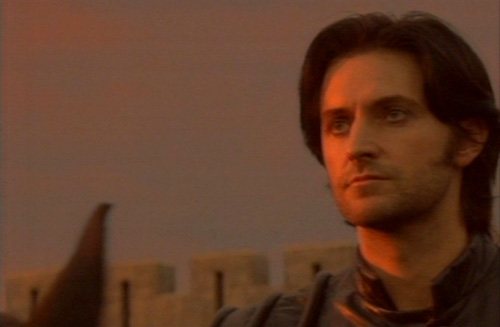 He returns to the castle.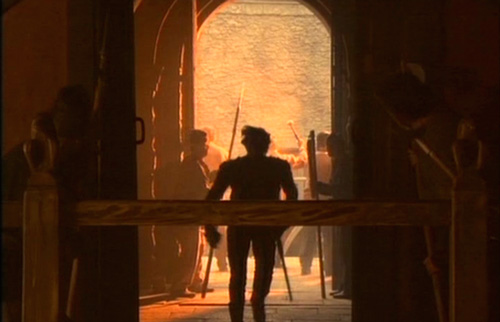 "Marian!"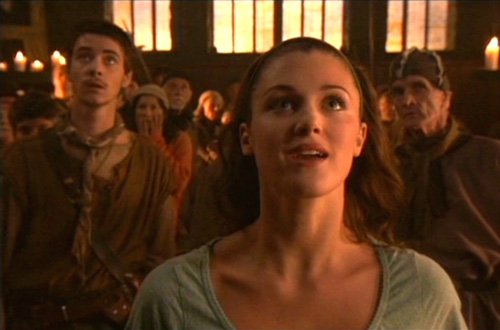 "You came back!"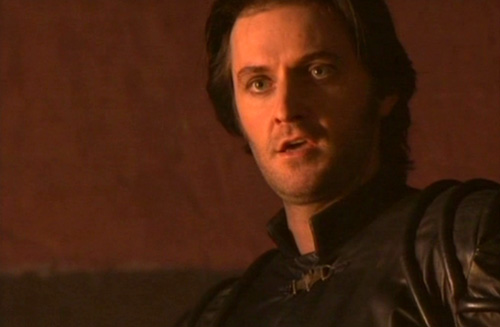 "If I'm going to die, I'm going to die by your side."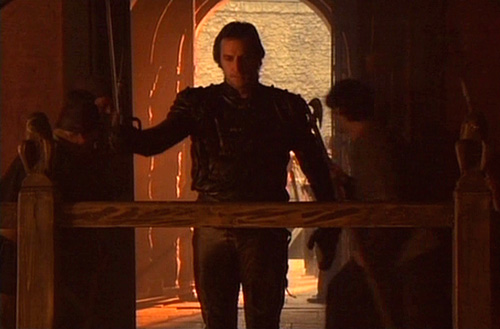 "To arms!!"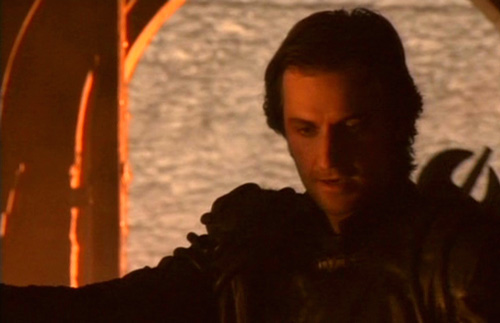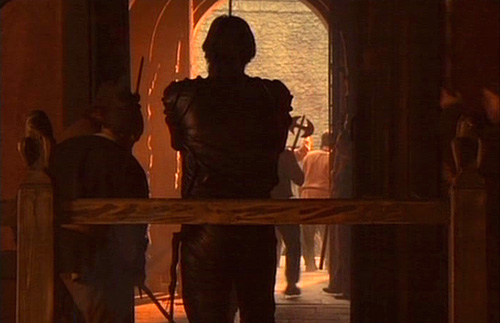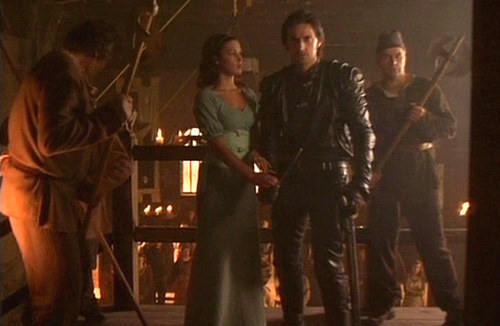 The troops are entering the castle.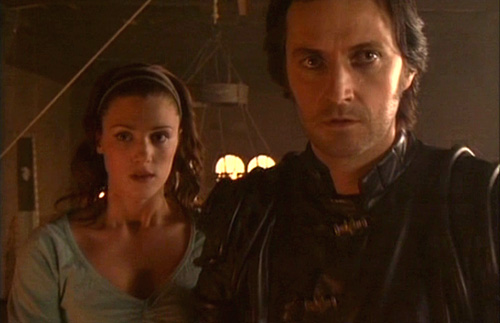 "Marry me now, and make it the last thing we do."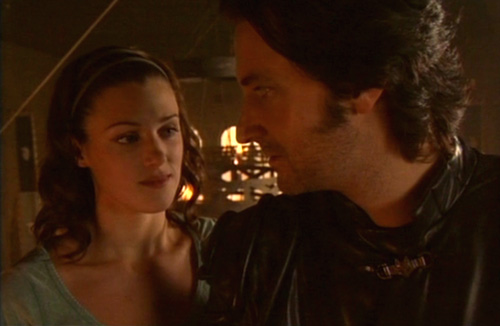 "Let's steal that from them at least."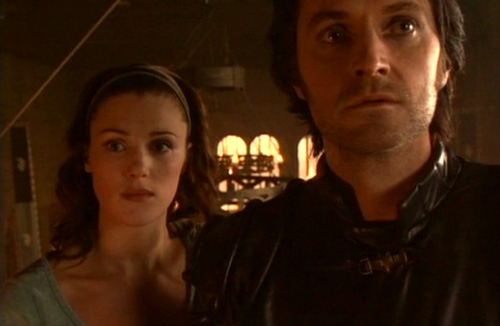 But before she can answer...
"Gisborne!!"
The Sheriff is back.