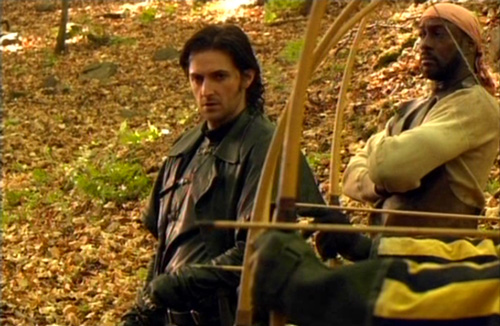 Gisborne is testing the new armour in secret in the forest.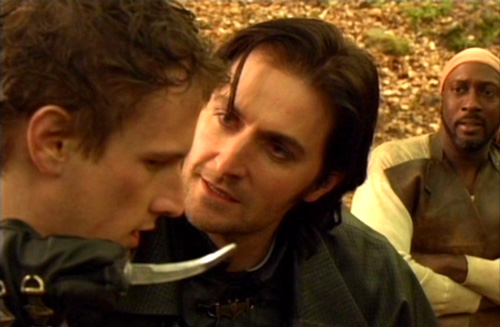 "Unfortunately, the secret cannot leave the forest."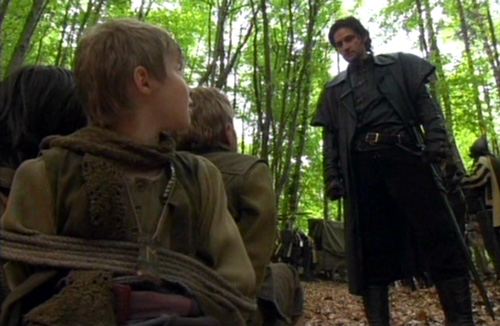 Gisborne allows the children who have seen the testing to live. "Send them to the mine."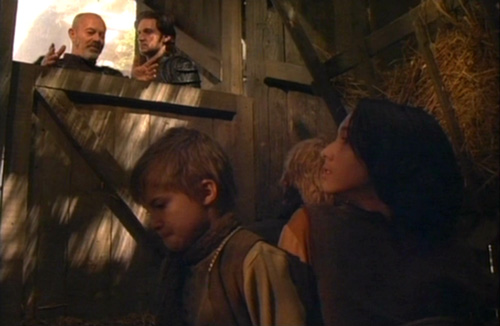 The Sheriff has other ideas. "Just when I thought I could let you out by yourself, to flap your little wings, you go and show compassion."
...and Gisborne realises he must kill the children after all.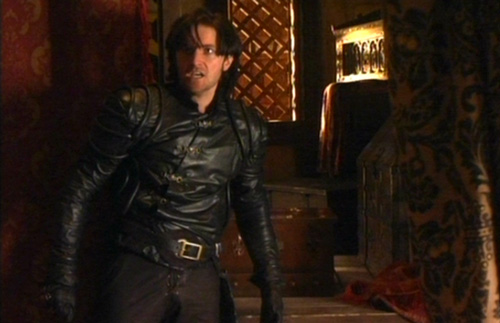 Robin steals the "black diamonds" needed to make the armour from Gisborne's room. During their fight, Gisborne taunts him, "Sometimes, in the night, I get one of your servants to rub my feet."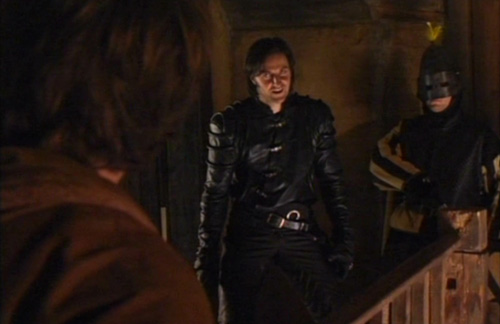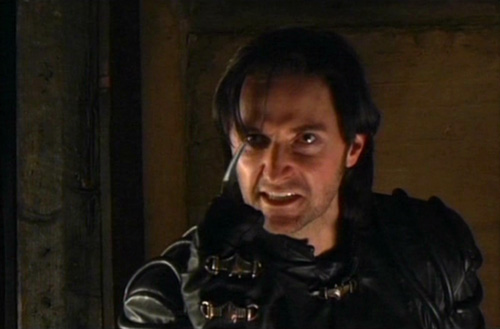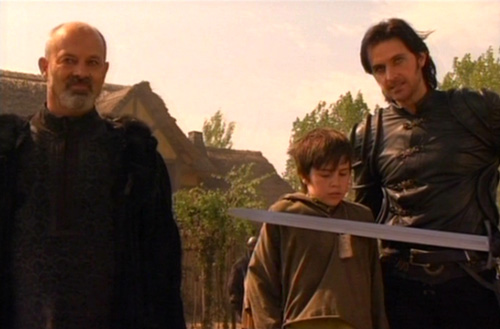 The children are rescued, but another is captured. "Let Robin Hood know this. We want our box, and its contents, back by morning, or his little friend will die."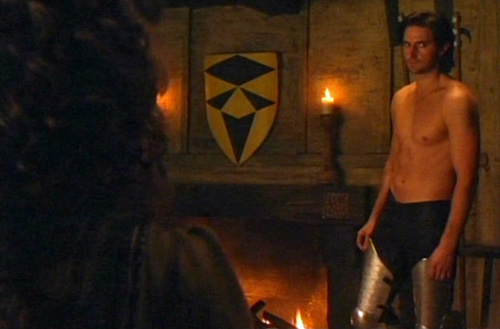 As part of a plan to rescue the captured child, Marian comes to see Gisborne late at night, while he is trying on the new armour.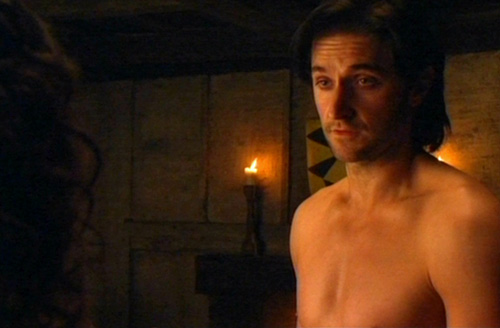 "I had feelings for you... I make no bones about that."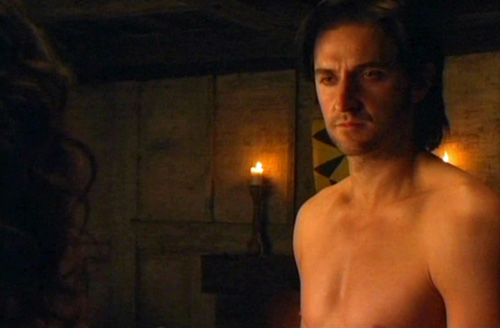 "...but now... I feel nothing."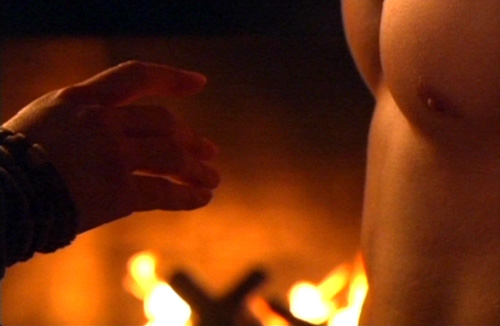 "I offer friendship," says Marian.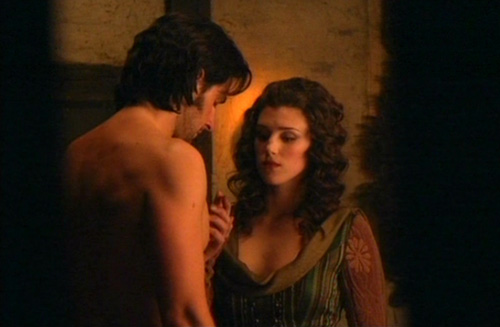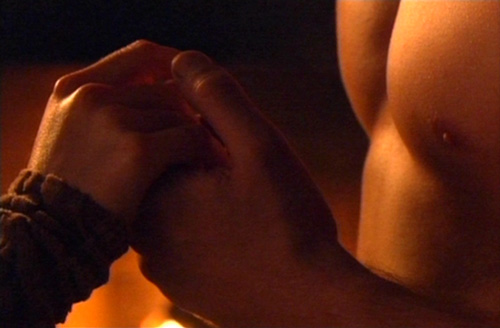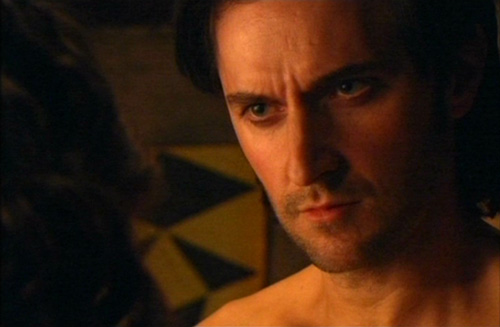 "Marian, what is all this about?"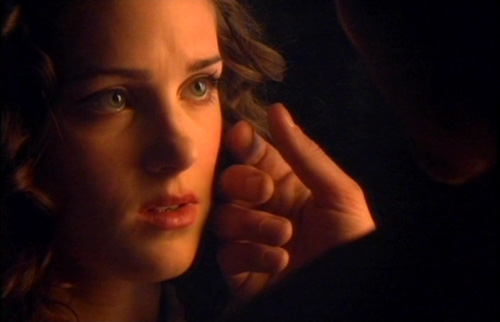 "This isn't about friendship. You want your freedom back."
"...and I can't give that to you."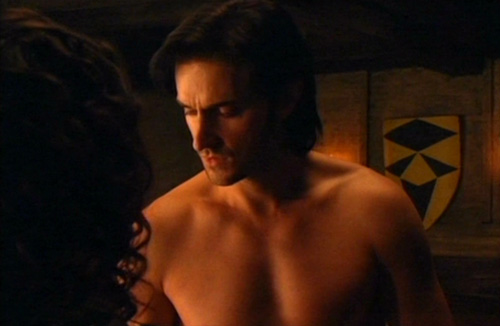 A servant interrupts...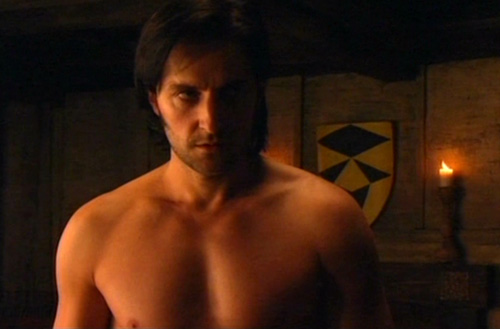 ...and Marian leaves.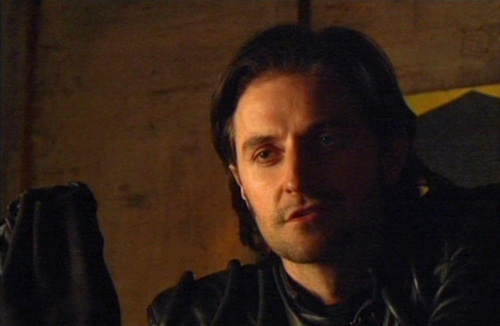 Getting information from his spy.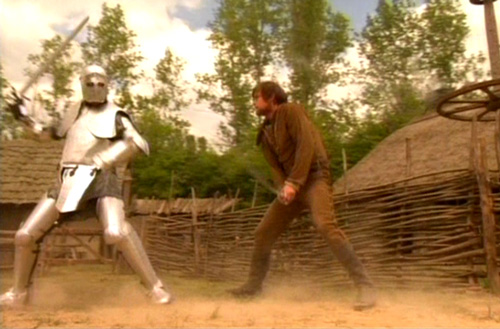 Gisborne and Robin fight again, with Gisborne in the new armour.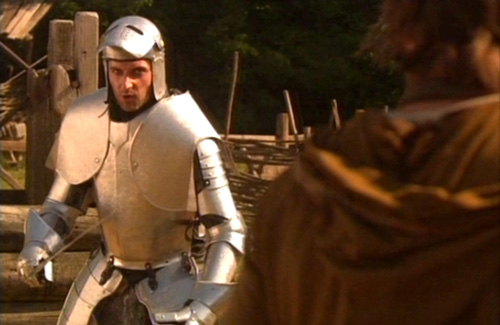 "Locksley will always be mine!" sneers Gisborne, confident of victory.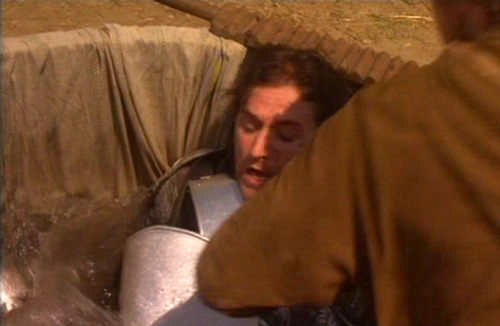 But yet again, Robin defeats him...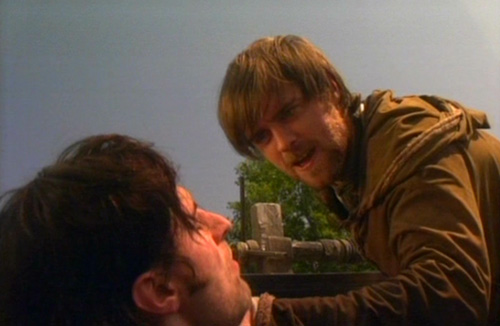 ...and he ends up at Robin's mercy...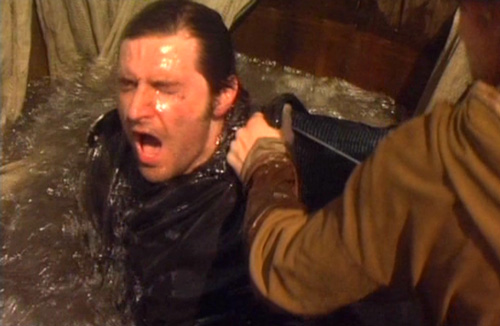 ...in a tub of water, pleading for the Sheriff to save him.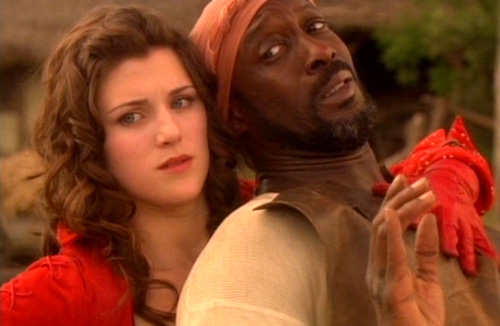 Marian intervenes.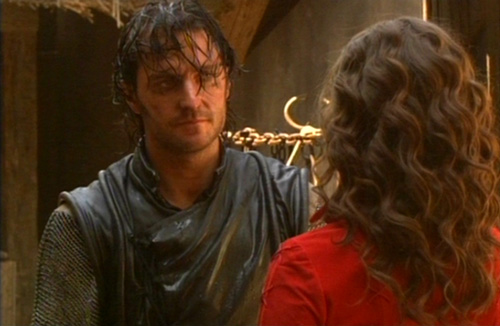 "You saved my life. I'm grateful."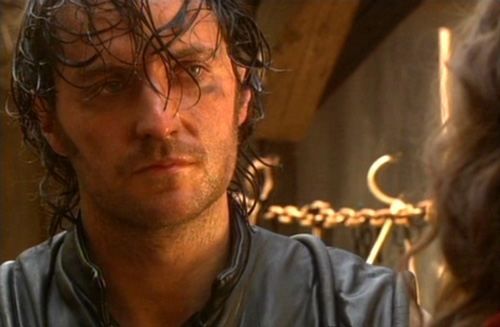 But he suspects that she is still involved with Robin. "If you were associating with an outlaw, the punishment would be more severe than house arrest. The punishment would be death."