North and South : Playing John Thornton (1)
John Thornton was Richard Armitage's biggest role to date, and it was to have a significant effect on his career.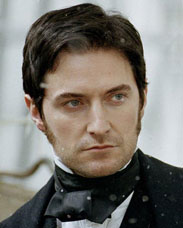 Casting

"I just couldn't get this part out of my head and I kept reading the book. I tortured myself with thinking I hadn't got the part." [7]
Given the power and conviction with which he played the role, it seems, in hindsight, as if Richard Armitage was the obvious choice to play John Thornton. But in fact, the casting process for Thornton was a long one.
Richard Armitage was one of the first people who was seen for the role.

"I read the book before I went in to be cast. I got through it as quickly as I could. I felt that I owed it to the role to know as much about it before I attempted to try and convince someone to cast me as Thornton." [1]

"Within the first pages, I thought, 'I'm right for this person and for this role'. My roots are in that part of the country and that kind of industry. My grandmother was a weaver. Others were coal miners. I know the landscape. And I knew the John Thornton type." [14]

But it was six weeks before he was called back to read for the part again. By this time, Daniela Denby-Ashe had been cast as Margaret Hale, and he was asked to read with her. "Something great happened when I read with Daniela. Something clicked." [5]

The producer, Kate Bartlett, said, "We did read with a lot of actors and put a lot of combinations of Margarets and Thorntons together until finally we came up with the mix of Richard and Daniela, which I think was perfect." [2]

Daniela Denby-Ashe said, "As soon as I saw Richard, I knew he was Thornton. Just in the way he holds himself, he has a real presence." [5]

"When I was cast in the role of Thornton my initial reaction was shock. It had been a long casting process and I realised it was the role of a lifetime. But then, of course, I was incredibly honoured to have been asked to play it - I'd fallen in love with the novel. And then other emotions kick in, like fear. It was a huge mountain to climb and there's a lot of expectation for that role as well; it's a big favourite of many people." [1]


Research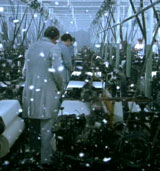 As usual, Richard Armitage's research for the role was meticulous.

"Obviously I started with the novel and the novel was around all the time and there's a great deal of rich, historical information in the novel. But I felt it was important to understand the industry that Thornton is in, so I researched the cotton industry and I went to the various places in England where there are working museums, one of which turned out to be one of the locations, which was brilliant.

"I also read. I think Engels has written a book which was based around the working classes in the 1850s which is incredibly detailed about the poverty – so I looked at that for a start. And then I read around the etiquette of the 1850s as well. Although the Thorntons don't necessarily abide by those rules, I felt it was important to know as much about the period as possible." [1]

Given that the novel deals with the beginnings of unionisation, he also researched the history of the early socialists. "I studied the union movement. It was very important. What we take for granted now was just being born then." [7]

But above all, there was Gaskell's novel. "Primarily it's the novel that is the point of reference." [1]


The character of John Thornton

"[Elizabeth Gaskell], for me, is probably the most exciting of the Victorian novelists. Unlike others, she manages to get inside the male mind. The male is usually only a fantasy figure. The idea that this male mind was written by a female writer was brilliant." [13]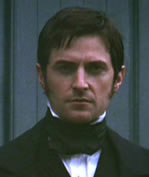 "He is courageous. He has suffered great tragedy in his life and kept his family together. He has this reputation that precedes him, based on his ruthlessness with his workers, and I think that's quite an exciting dynamic to start with.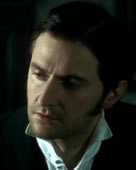 "But during the course of the story his layers get peeled back and he reveals somebody else inside who is actually quite sensitive and lonely. He needs a lot and he finds it through Margaret.

"That dichotomy between the powerful, almost monstrous, entrepreneur and this kind of vulnerable boy is really exciting to look at." [12]

"During the course of the story, he is faced with exactly the same prospect [as his father] — of losing everything again. But it's a catharsis for him. He realizes the only thing that matters is his family, his relationship with his mother and his love for Margaret, which he believes will never happen.

"He goes from being a somewhat tyrannical entrepreneur who is money-grubbing to someone who is prepared to shed all of that for love. It's an amazing scene for a man of that time. It's not about Victorian manners. It's very now." [13]

The character of Thornton has been compared with that of Jane Austen's Mr Darcy. Richard Armitage saw some similarities, but also differences. "With Thornton, he's fighting for survival. He's clinging onto his empire, so there's a bit more desperation. There is a real survival instinct with his aggression." [4]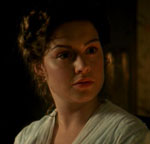 Thornton's relationship with Margaret is at the heart of the novel and the drama.

"[Margaret's] breeding and her mental attitude are at odds with her actual financial means, while John doesn't have the intellectual means but has the financial means. Each has something the other wants.

"I also think part of the attraction has to do with the antagonism of their relationship. She challenges him. No one has ever done that to him apart from his mother, and he and his mother have a strong working relationship.

"Most of the women presented to him are silent and very conformist, but Margaret is different. There's a very fine element of his mother he sees in her. It's not necessarily an attraction but something he thrives on." [13]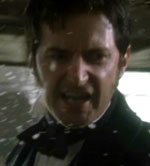 But writer Sandy Welch saw a problem with the way their relationship was written in the novel. She said, "The only problem dramatically is that all the prejudice comes from Margaret's side. Mr. Thornton likes her almost from the start. One of the only liberties I've taken is to even that up a bit. When she first sees Mr. Thornton, it will be inside his cotton mill, where he appears in quite a brutal and dangerous light." [5]

She was referring to the scene in which Thornton is seen beating and kicking a worker he has caught smoking in his mill. This scene was not in the novel, and its inclusion in the adaptation was controversial.

"That was an addition to the book as we needed an instant impact. When you understand why he's done it, you're torn between hating him and wanting them [Thornton and Margaret] to get together," said Richard Armitage. [4]

One of the adjectives often used about his portrayal of Thornton is 'smouldering'. He joked about this when asked what the secret of a good smoulder was. "A pint of petrol and a match. Seriously, you look at the person, think of them in the most desirable way you can and then suppress the desire to do anything about it. There are many ways to smoulder. You can smoulder with your back." [6]